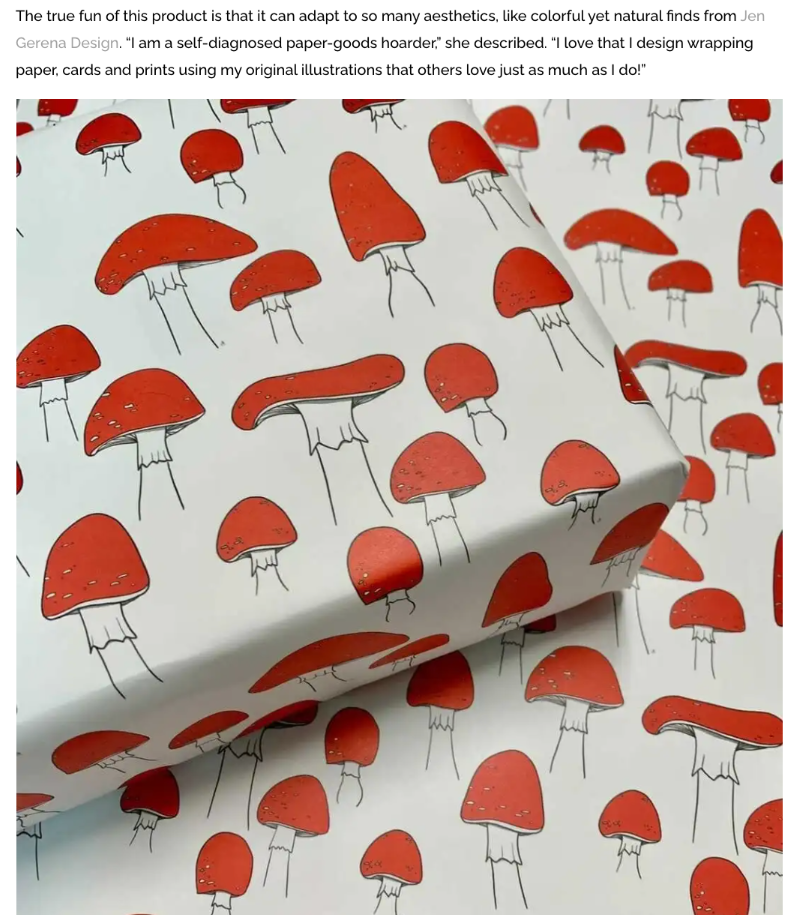 The true fun of this product is that it can adapt to so many aesthetics, like colorful yet natural finds from 
Jen Gerena Design
. "I am a self-diagnosed paper-goods hoarder," she described. "I love that I design wrapping paper, cards and prints using my original illustrations that others love just as much as I do!"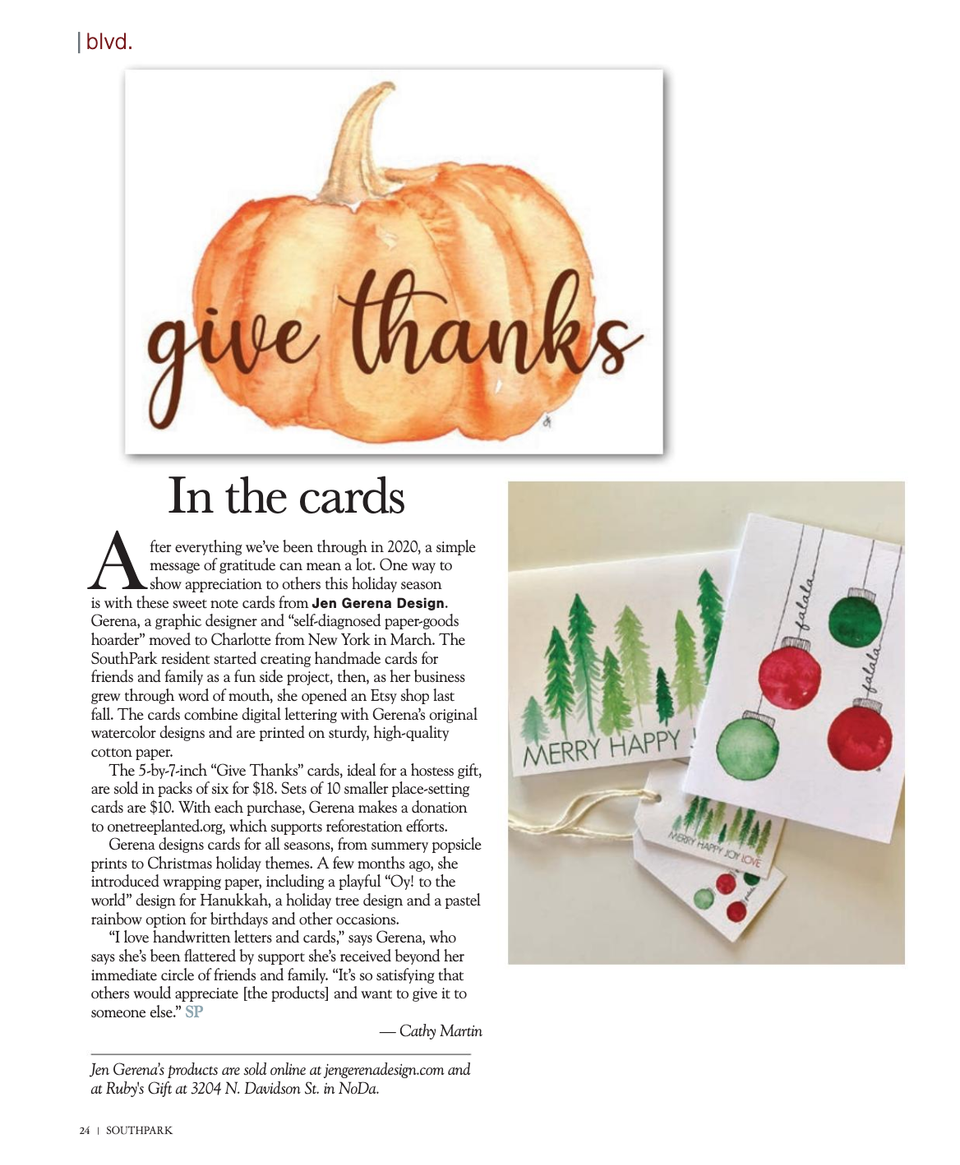 SouthPark Magazine - November 2020
In the cards
by Cathy Martin
After everything we've been through in 2020, a simple message of gratitude can mean a lot. One way to show appreciation to others this holiday season is with these sweet note cards from 
Jen Gerena Design
. Gerena, a graphic designer and "self-diagnosed paper-goods hoarder" moved to Charlotte from New York in March. The SouthPark resident started creating handmade cards for friends and family as a fun side project, then, as her business grew through word of mouth, she opened an Etsy shop last fall. The cards combine digital lettering with Gerena's original watercolor designs and are printed on sturdy, high-quality cotton paper.
The 5-by-7-inch "Give Thanks" cards, ideal for a hostess gift, are sold in packs of six for $18. Sets of 10 smaller place-setting cards are $10. With each purchase, Gerena makes a donation to 
onetreeplanted.org
, which supports reforestation efforts.
Gerena designs cards for all seasons, from summery popsicle prints to Christmas holiday themes. A few months ago, she introduced wrapping paper, including a playful "Oy! to the world" design for Hanukkah, a holiday tree design and a pastel rainbow option for birthdays and other occasions.
"I love handwritten letters and cards," says Gerena, who says she's been flattered by support she's received beyond her immediate circle of friends and family. "It's so satisfying that others would appreciate [the products] and want to give it to someone else." 
SP